Birthday Party Packages
IF YOU HAVE NOT RECEIVED A CALL WITHIN 48 HOURS OF ONLINE SUBMISSION, PLEASE CONTACT BOWLING CENTER DIRECTLY TO SUBMIT YOUR REQUEST. THANK YOU.
Beginning May 20th until June 26th, River Lanes will be hosting the Southeast Bowling Tournament. Due to the tournament, there will be little availability for Birthday Parties. We apologize for the inconvenience.
At River Lanes Family Entertainment Center, we understand that birthday parties are a lot of work; picking a birthday location, theme, sending out party invitations, decorations, food prep, entertainment for the party and finally the aftermath! Here's an idea…let River Lanes Family Entertainment Center EXECUTE on all that work – you sit back and relax!
If you haven't heard, Kids vote Bowling Birthday Parties one of their all-time favorite experiences. River Lanes is your one-stop-shop Birthday party headquarters.
All Birthday parties include the following…
(1.5) Hours of Bowling
Birthday Party Invitations
Decorated party set-up including plates, cups, napkins and forks, a balloon bouquet of (5) balloons
Pizza & Pitchers of Soda
Arcade Cards
Birthday Host to ensure we provide the best Birthday experience
Genuine Birthday Bowling Pin
It's Easy – review the packages below, and when you find the one you like, click on Request Party and the request form will be sent to River Lanes. Our staff will review the request and follow up with you via phone or email within 72 hours to confirm your reservation. Otherwise, please call (321) 267-7118 #2 now to book your party today! Please note that we offer our party packages on Saturdays and Sundays only and your event is not confirmed until one of our event coordinators have called you to confirm. If your event is within 48 hours of submitting an online request, please call the center directly. Birthday Party packages are for kids ages 3 and up to 16 years of age. Birthday Party packages are not valid during Friday & Saturday Xtreme Bowling. All birthday party packages are subject to applicable sales tax.
Split Time
INCLUDES:

(2) Lanes with Shoe Rental
(2) 16in Pizzas
(2) Pitchers of Soda
(10) $5 Arcade Cards
Spare Time
INCLUDES:

(3) Lanes with Shoe Rental
(3) 16in Pizzas
(3) Pitchers of Soda
(15) $5 Arcade Cards
Strike Time
INCLUDES:

(4) Lanes of Bowling with Shoe Rental
(4) 16in Pizzas
(4) Pitchers of Soda
(20) $5 Arcade Cards
$10.00 Bonus Arcade Card for Birthday Child
Xtreme Birthday Party
INCLUDES:

Xtreme glow in the dark light show
Music and Videos appropriate for all ages
Available only Sunday Afternoon's 1:00PM - 3:00PM
Birthday child must be turning 6 years old or older to book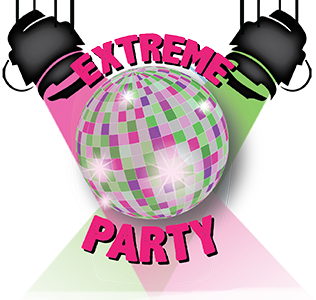 Request Party
Looking for a place to celebrate your teen's birthday party in style?
Our Teen Extreme birthday party is specifically designed with your teenager in mind. Celebrate under the black lights, with music, food, and of course, arcade games! Choose from either Friday night or Saturday night at the times listed below. Click on Request Party or call us at 321-267-7118 ext. 2 to schedule today. The Teen Extreme package includes the following: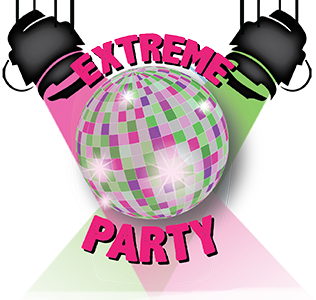 Teen Xtreme Birthday Party
INCLUDES:

2 Hours of Xtreme Bowling
2 Pitchers of Soda
Glow in the Dark Balloons
$25 Arcade Card
Music, Videos and Prizes
PRICE AND TIMES OFFERED:

Friday 9PM-11PM ($175.00 up to 10 Guests)
Saturday 9PM-11PM ($175.00 up to 10 Guests)
($15.00 Per Additional Guest)
Decorations may be purchased for an additional cost
Request Party